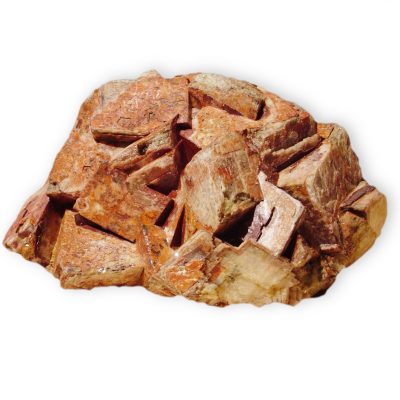 Feldspar Uses
Feldspar, due to its alkali content, is widely used in many industries. In the ceramic industry, normally with fineness below 74 microns, it is used as a component of porcelain stoneware, and in frit, glazes and engobes. It is an important part of the sanitary and household industries.
Grinding and Classification Plants
For Feldspar
ANIVI proposes for the process of these materials the technology of the ball mill, which will normally be coated with alumina, the grinding load will also be alumina. From the mill, the product goes through a dynamic classifier, which allows to regulate the granulometry without having to stop the installation. The entire installation will have dust collection through a bag filter to maintain a clean work environment.
Drying Plants
For Feldspar
In many cases, and due to its extraction process or its handling, feldspar contains moisture that makes subsequent processes difficult. For this situation ANIVI offers rotary dryers, either fixed or modular that allow the elimination of this humidity, preparing the feldspar for its next uses.

Depending on the particle size, ANIVI engineers select the most suitable technologies, maintaining an environment free of dust and particle emissions.